If there's one greatest contribution India has in the world is it's backwaters. They are the only place in the globe where you can find this unique water landmark. Tagged as "Queen of Arabian Sea",
Kochi
or
Cochin
receive millions of visitors every year. Being
Kerala
's industrial and commercial capital, it's ports where the busiest from the transport of goods to every hour cruises of tourists in and around the metropolis. A cluster of islands surrounding
Vembanad Lake, it is a picturesque port in ancient times putting
Arabian, Chinese, Dutch, Portuguese and British a good setting for trade and commerce.
Due to this, these foreign traders leave their own heritage in the island. One of which is
Bolghatty Palace, a panoramic Dutch Palace that has a nice golf course and green lawns. Chinese also embarked their legacy by introducing their fishing nets which is only found in Fort Kochi. Aside from this, there's also
Willingdon Island
, a large man-made island which comprises of sand and dredged to the backwaters that will deepen the
Kochi
Port. There is also the Elephant Training Center in which you will see elephants in action.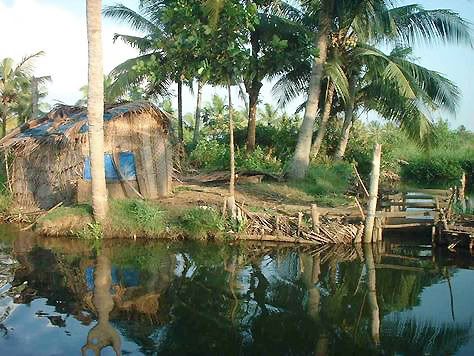 You can enjoy the serenity of this place as it has no pubs or nightlife. Instead, wines are served in the hotel lobbies but if you want to have a taste of their local wine, you can have it in little shops located in the city. So spend your vacation the Indian way and go to
Kochi
backwater. This is another one great chance we shouldn't dare to miss.