Considered one of the poorest nations in Southeast Asia, you may think that
Laos
has nothing to offer being a tourist destination. That didn't hinder tourists to discover this archaeological wonder that has the makings of being an asia travel spot. Haven't you heard, there's this historical landmark that consists of thousands of jars scattered in the highlands of
Laos
called
Plain of Jars
. Situated at Xieng Khouang plain, this Laos pride consists of thousands of stone jars big and small distributed in the place.
It is believed that this stone jars ages from 1,500–2,000 years and older. According to a local folktale, the emerging of jars began when the king of the giants Khun Jeuam fought and won a battle against the evil ruler Chao Angka. The king, whose fond of throwing parties brew and store huge amounts of lao lao rice wine in this huge stone jars. When the archaeologists studied the jars, they have found burned bones, beads and iron tools leading them to the conclusion that these jars were used as giant urns to bury the dead. Another mystery yet unsolved is how the jars are made. Locals believed that these jars were made from clay, sand, sugar, and animal products mixing together to form a cement-like mixture.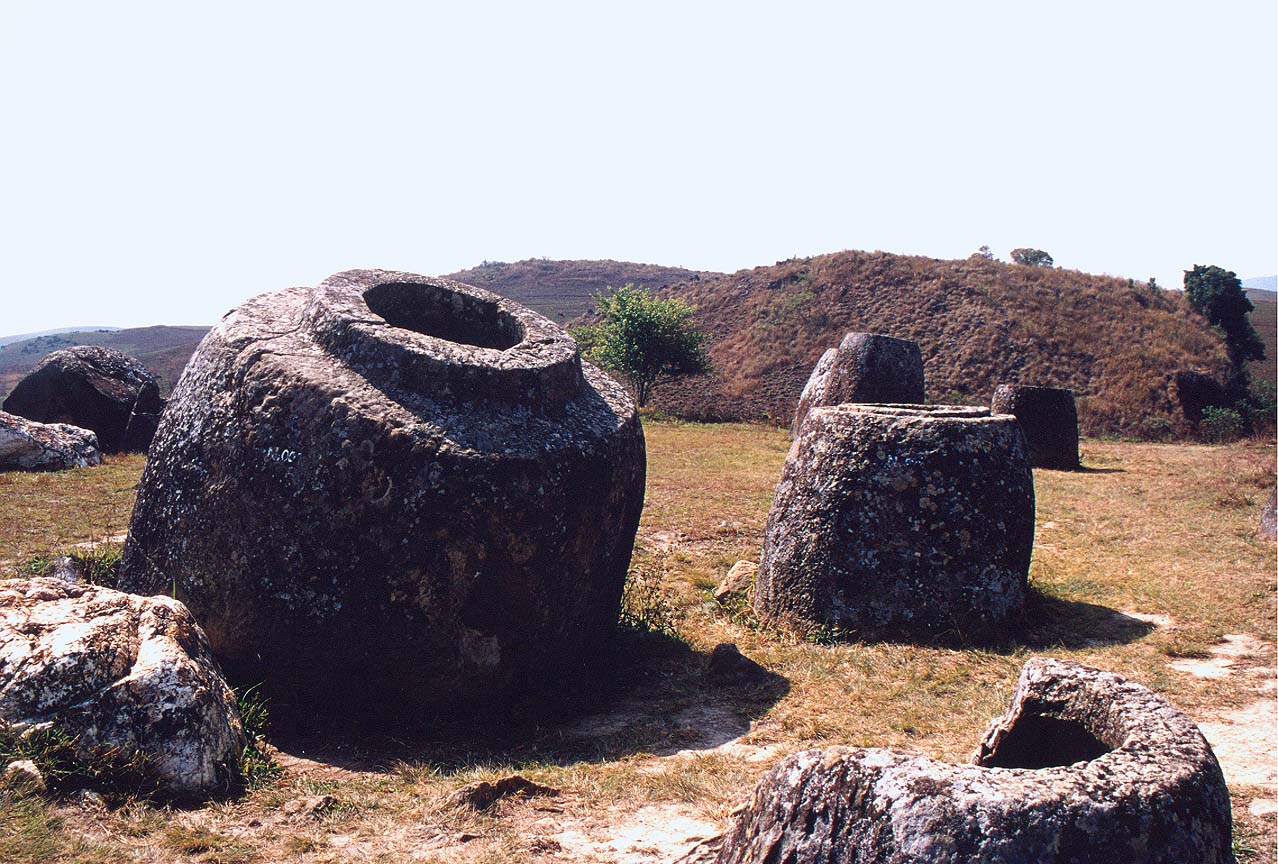 Since the time of Pathet Lao-American war began, most of the jars were destroyed by bomb explosions leaving bomb craters and trench systems in the area. This makes the area dangerous until today due to unexploded bombs that was a result of massive bombardment of the recent wars. In fact only three sites of the plain is safe for visitors and locals alike. Aside from the huge stone jars, you can also found original artifacts like Buddhist statues, colonial items and scraps from the exploded bombs in the US war. Like no other,
Plain of Jars
is the mute witness of
Laos
' historical occurrence in the past and in the years to come.